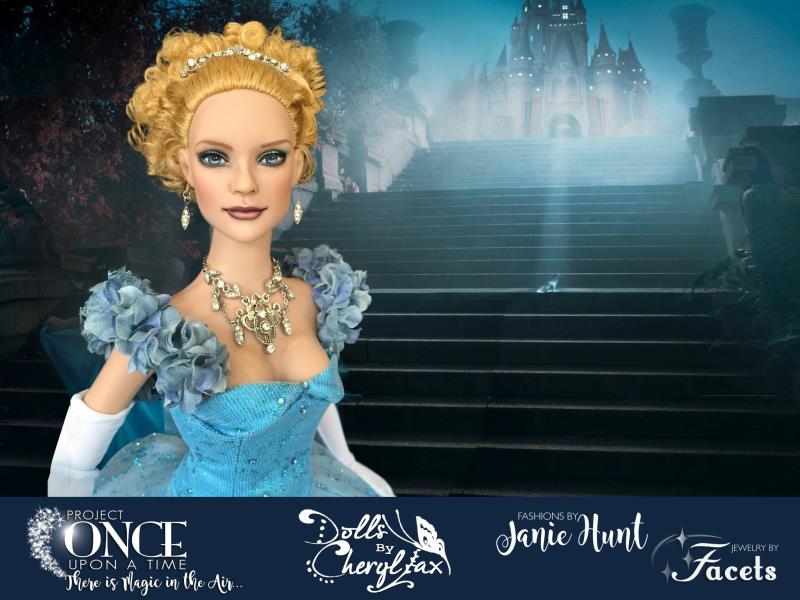 Cinderella, inspired by the Once Upon a Time television show, portrayed by Jessy Schram.  This is a collaboration between CherylJax, Janie Hunt,

and Facets by Marcia.

The doll, a Tonner Glinda doll, was meticulously repainted and re-styled by CherylJax using quality acrylic paints and chalk pastels.  She has sparkling blue eyes, smokey eyeshadow, pearly pink lips with a manicure to match, and some subtle face and body shading on her neckline.

The gown, created by Janie Hunt, is a true masterpiece!!  Designer fabrics that sparkle and shimmer in the light were used to re-create Cinderella's incredible ball gown.  Petal sleeves accent the shoulders, and a billowing underslip complete the overall vision of this dress.

Facets by Marcia created a One of a kind, never to be re-created necklace and earrings, using beautiful pieces from an actual disney jewelry set.  Also includes a beautiful tiara and crystal "glass slippers", supplied by Marcia.

Now on ebay - Click here

Good luck!!!